Resources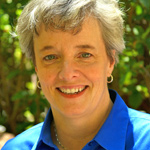 Allison Sheen, LMFT
Marriage and Family Therapist – MFC40095
Tired of dealing with the same issues? Have you tried therapy before only to leave feeling like nothing has changed and that you were not getting what you needed? Try something new for old difficulties.
Many clients have come to me initially saying that they feel prior therapy never really helped. Usually they think previous therapy didn't work, because of a lack of connection with the therapist.
I tailor my approach to each client depending on the individual and what unique conflicts have caused them to seek help. The type of therapy that works best depends on the individual client. It's just like medication. There is no one "pill" that works for everyone.
What I bring to the table is the ability to help those who have been in therapy and are stuck. You may have specific goals, such as: wanting to become more social and less isolated, identifying patterns of unsuccessful relationships, improving communication within your personal relationships, decreasing the effect of past traumatic experiences or improving parenting skills. I feel confident that I can come up with a plan and devise strategies to help you meet your goals.
Regarding my style of communication, I tend to be direct and more interactive. Also, I often use humor to help the process be less stressful.
I am trained in EMDR and incorporate guided imagery, journaling, narrative therapy, cognitive behavioral and healing the child within.
I have had the pleasure of working with individuals who began working with me with very little hope that things could change only to transform into their true authentic selves. Perhaps this approach will work for you too.