Who Am I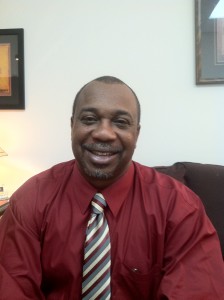 In 1976 David joined the military (Navy) and he served for 20 years. David received many awards while serving his country.  His military experience provided him with the experience of working with many veterans and their families. David has worked with people of all races and genders though an array of issues.
After retiring from the military in 1996, David entered corporate America work force holding various entry level positions.  David understands the importance of an education and decided to pursue his degree. In 1997 David attended the University of Phoenix and  he attainted his Bachelor degree in Business Management while continuing to work full time and raising a family.
In 1997 David became a youth head football coach working with adolescents both on and off the field.  David had success on the field but still felt something was missing.  In 1998 he started working with at risk youth.  David formed a group called "Strap Up" with a few adolescents teaching them about wearing their pants correctly with a belt.
In 1999, David attained his Bachelor's degree holding various management positions in Corporate America, coaching youth football, working with at-risk-youths and their families, and raising his own family.
In 2009, David returned back to the University of Phoenix to pursue a master's degree as a Marriage and Family Therapist (MFT) while maintaining his above commitments.
In 2011, David began working on his practical hours at St. Francis Psychotherapy Center in Valencia, CA.  Under the direction of a wonderful supervisor he worked with couples, special needs, court ordered, and individuals with many challenges.
In 2012, David received his Master's degree as a Marriage and Family Therapist.  As an Intern, he began working at the Family Resource Counseling Center in West Los Angeles, CA.  At the center he has a remarkable supervisor and the tutorage of a wonderful staff.
In 2013, David was one of the guest speakers on the panel at the 4th Annual Conference on Fatherhood and Men in West Los Angeles, CA.
In 2014, David is continuing working at the Family Resource Counseling Center in West Los Angeles, CA,  helping people achieve balance throughout their lives.